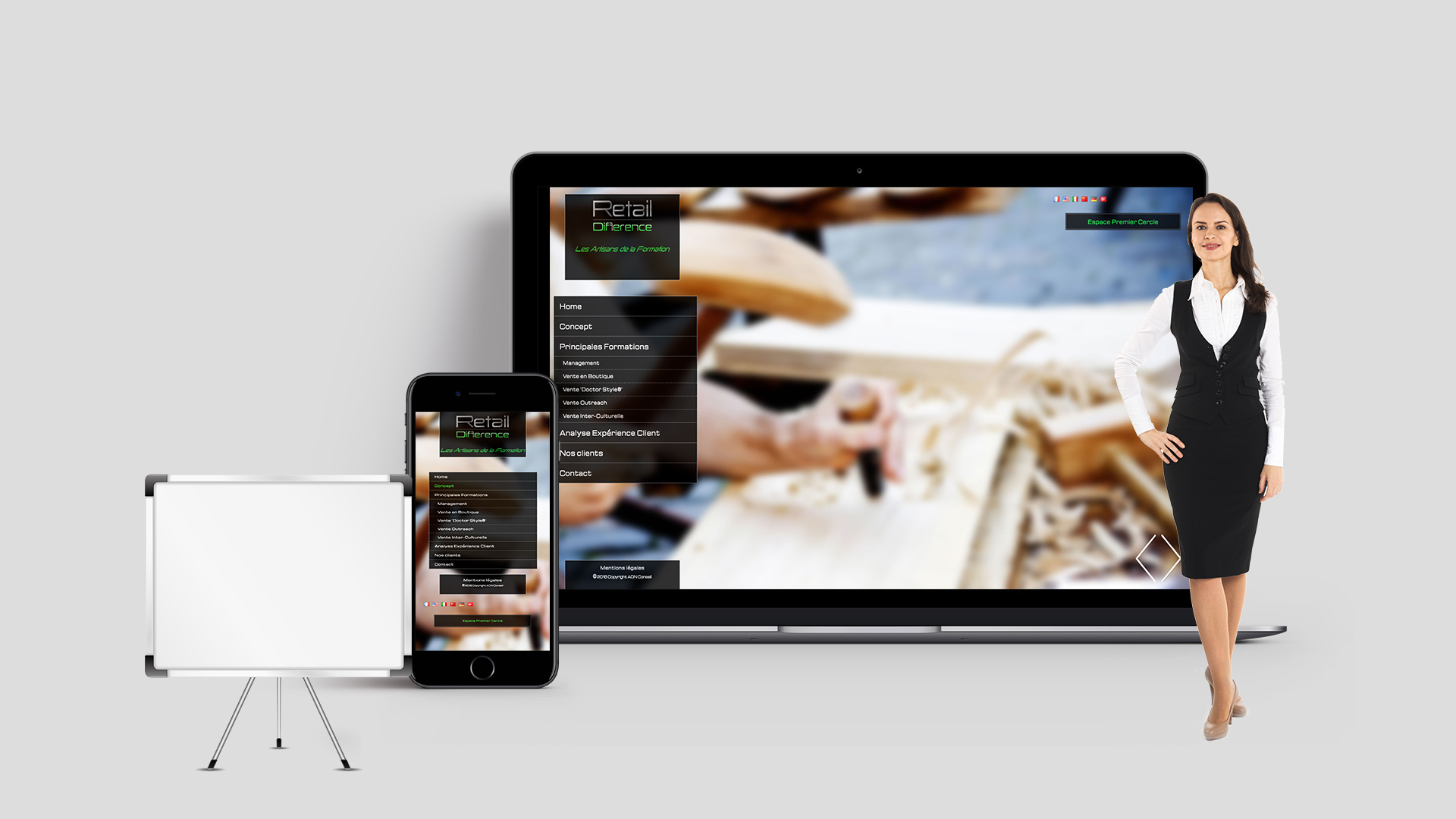 Retail Difference
Services:

Concrete 5 , Responsive Web Design
Our web agency had a new challenge in developing the site Retail Difference which specializes in training sales force in the luxury sector: a website in 5 languages (French, English, Italian, German, Chinese) with a responsive web design.
The site presents the company and the courses it offers as well as its prestigious clients.
Our agency has advised Retail difference to add a secure customer area on the site to extend the interaction with the customer beyond the proposed training.
E-2LYS also accompanied the training firm in the creation of its logo and business card. A simple charter in a corporate style.