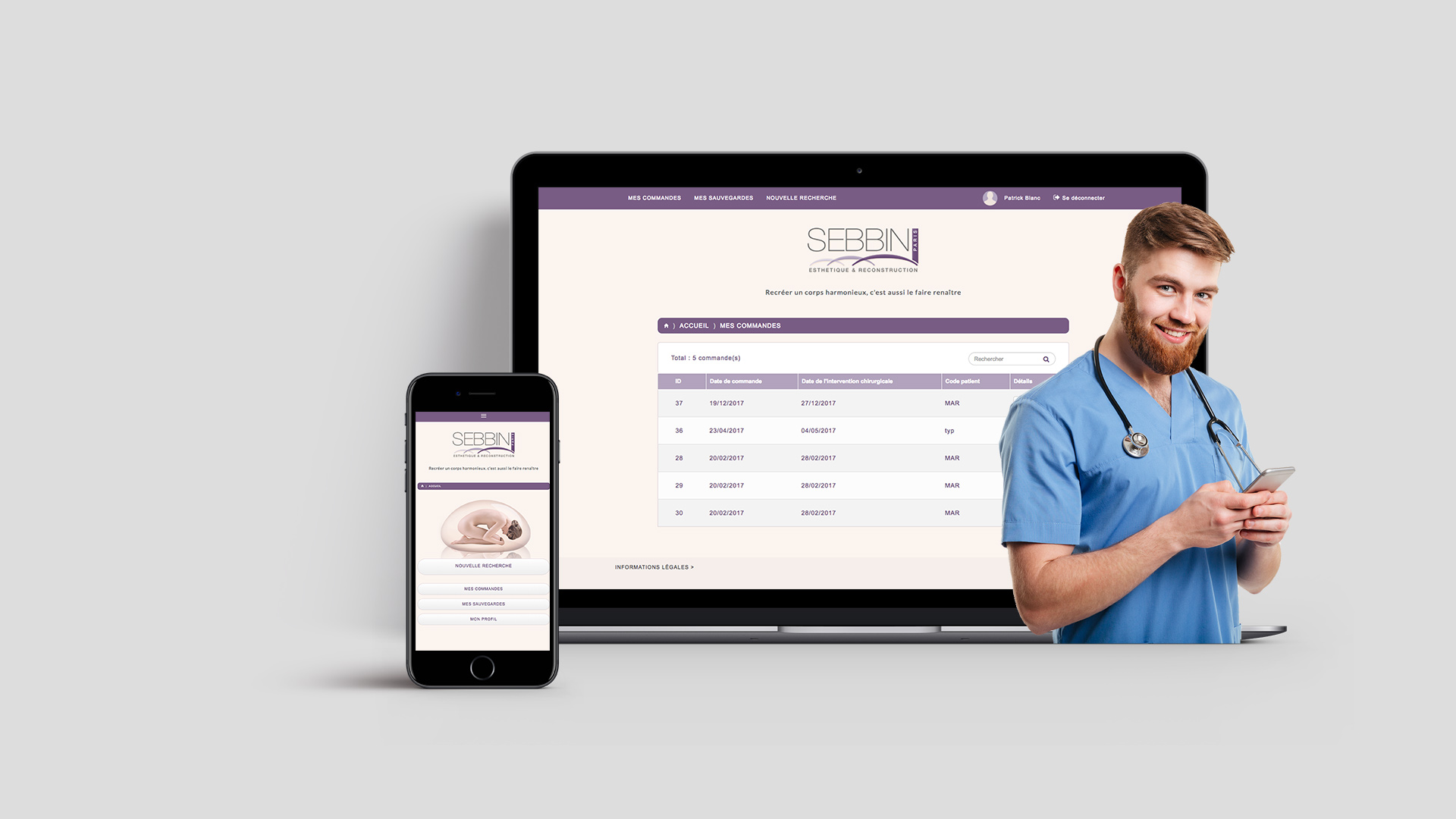 Les Laboratoires Sebbin
Services:

Laravel, Responsive Web Design
SEBBIN creates and manufactures prostheses for cosmetic and reconstructive surgery. The project consisted in digitizing a time-consuming manual process of implants selection by surgeons.
The solution brings help and time saving to SEBBIN customers. The application allows multiple criteria queries to simplify the process of selecting and ordering implants by cosmetic surgeons.
Simple, intuitive and ergonomic, the application is used on desktop, tablet and mobile. It was developed for the French market and then extented worldwid by making the necessary modifications related to local specificities.
Our designers have also designed a video for the promotion of the new application.