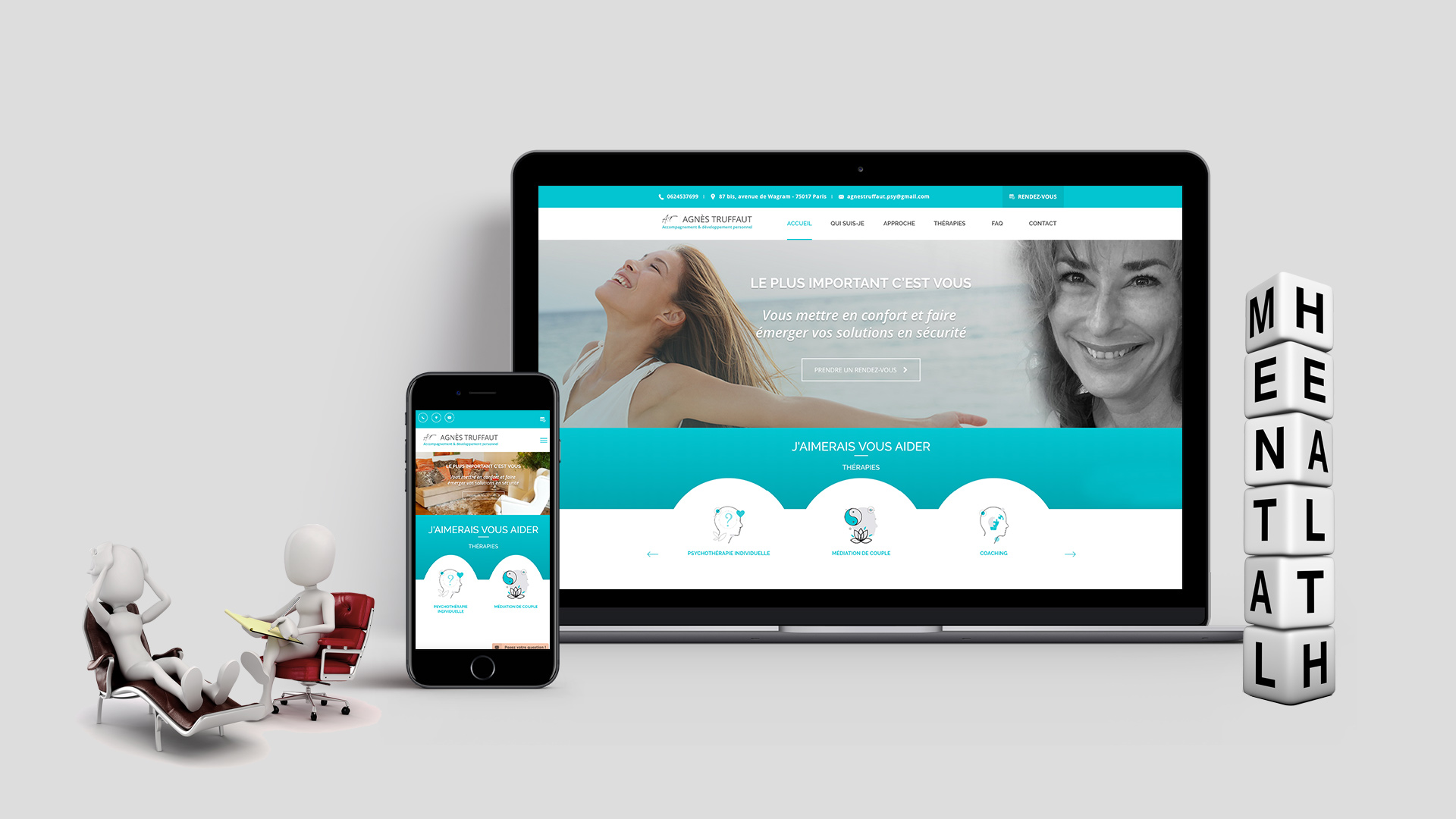 Agnès Truffaut
Services:

Drupal 7 , Responsive Web Design
Agnès Truffaut, specializing in coaching and personal development, contacted the E-2LYS agency for the design of her website.
The site presents the coach, her approach, the proposed therapies and makes it possible to have an appointment at the office or to discuss with the therapist (chat plug-in).
The design is responsive in "zen" tones, keeping with the sensibilities of Agnès Truffaut.